Be a part of traditional pre-opening activities, Tree Planting Ceremony is named as "AEON HOMETOWN FORESTS" with the theme "GO GREEN WITH US" was organized by AEON MALL Ha Dong Shopping Center.
In the fast pace of urbanization and environmental pollution, the Tree Planting Ceremony aims to raise awareness and educate the younger generation; the local community; AEON staffs about the importance of environment protection. We believe that a "green space" is fundamental to build a better life, the "AEON Homeland Forest" is considered not only to contribute to build-up a green mall for locals, but also to develop sustainable business, community engagement, creating a common success of AEON MALL in Vietnam.
Come along with the mission of "taking as many local living spaces as possible, we will make up for the green space for that community" as well as to maintain and continue the journey of planting 1 million trees to adorn the capital of Hanoi. Meanwhile, 5000 trees including 33 different types were chosen to grow around AEON MALL Ha Dong and perfectly suited to the natural conditions. The event attracted the attention and participation of over 1,000 guests and local people attending.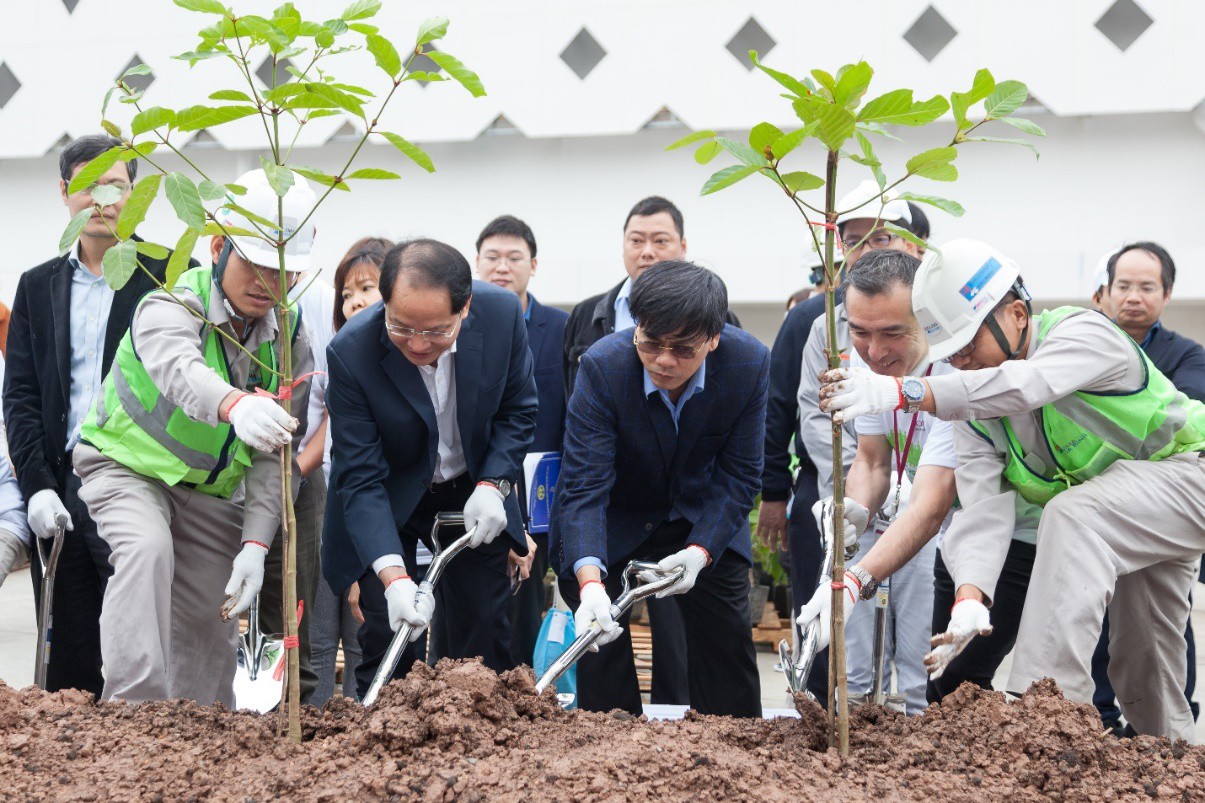 With this positive beginning, AEON MALL Ha Dong hopes that we are not only a normal shopping center but also a happy place for people to enjoy the fresh air and civilized lifestyle through activities and inspiring events. We look forward to becoming a companion of customers in the Southwest of the city in particular and Hanoi in general on the journey to contribute an eco-lifestyle in the community.