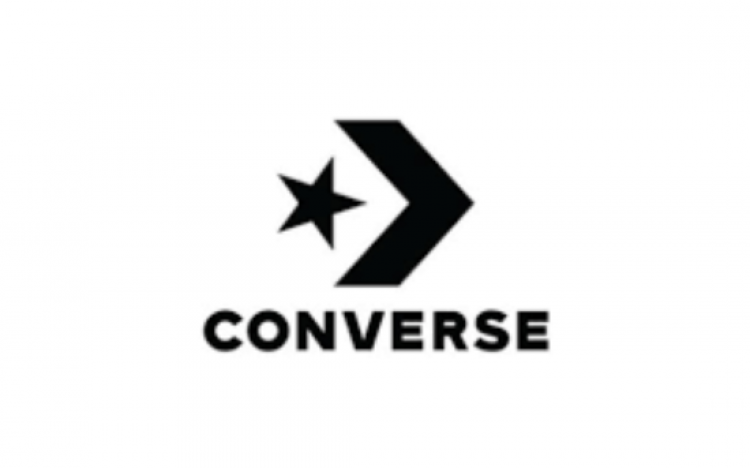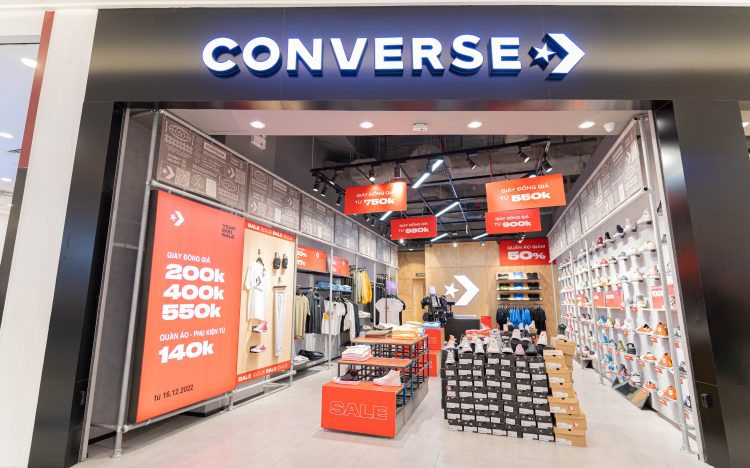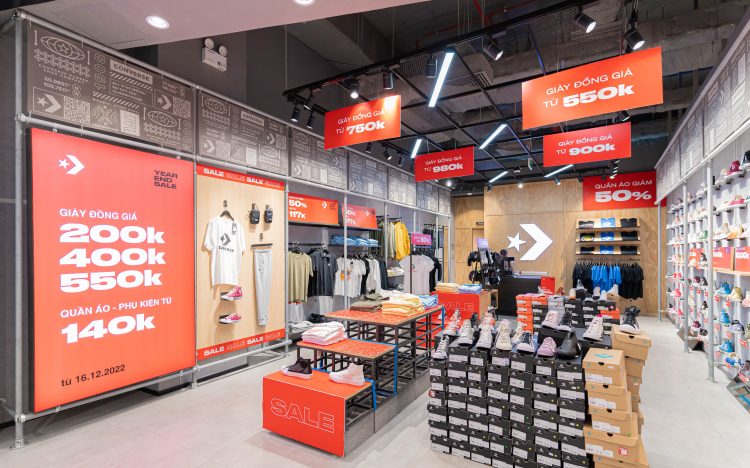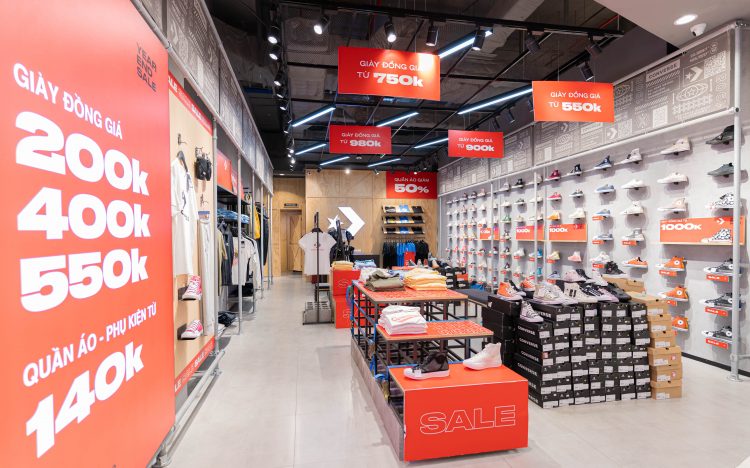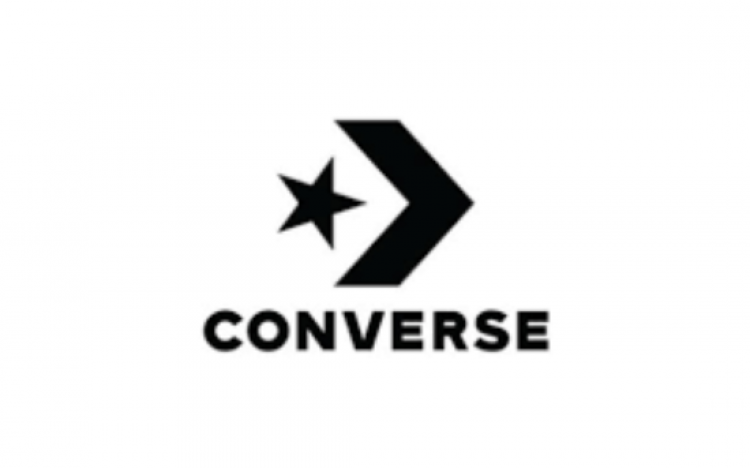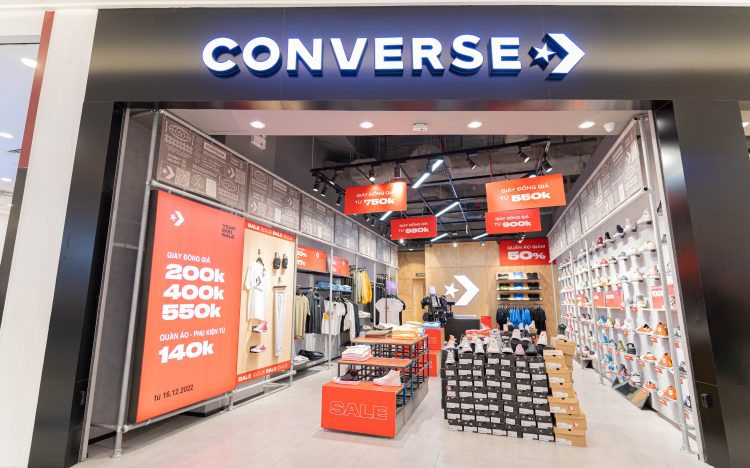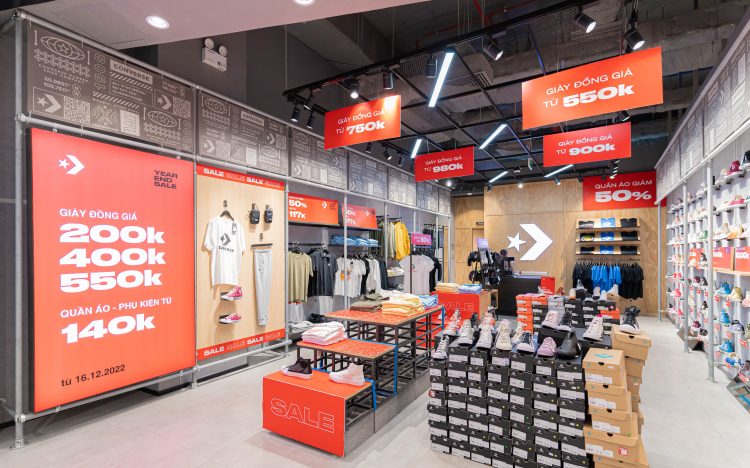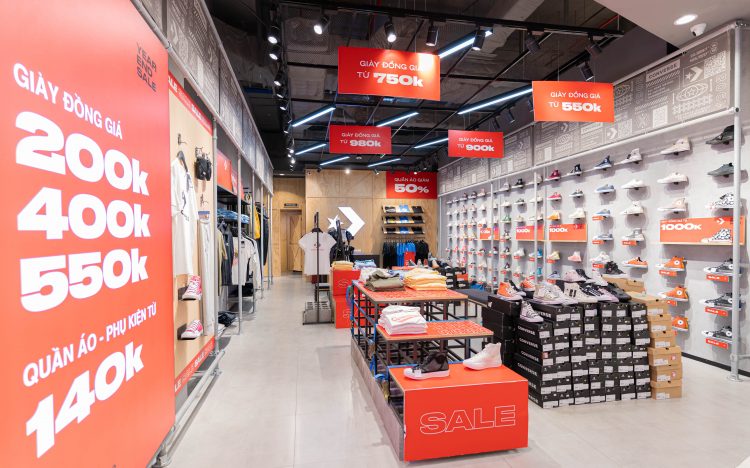 Converse
Second Floor [T228] / Children Fashion, Men Fashion, Women Fashion /

10:00 - 22:00 (Monday - Friday)
09:00 - 22:00 (Weekend)

Pets are not allowed
Converse is one of the most famous and prestigious shoe brands in the world with a history of more than 100 years. 60% of Americans own at least one pair of Converse shoes. With a simple, youthful and dynamic design, Converse becomes a "must-have item" in everyone's shoe collection, not just young people. 
 – In 2015, a strong and necessary transformation when Converse officially announced the launch of the 2nd version of the Chuck Taylor shoe. An extremely necessary change not only for fans but also for everyone who wants to find a nice and comfortable casual shoe. 
 – Despite the changes and new promotions in the sports shoe industry, Chucks have continued to exist. Thousands of pairs of shoes are still sold every day around the world, but unlike sneakers that have lost their popularity, the Converse All Star "Chuck-Taylor" has always been loved by millions for its design. its dynamic and youthful. Of course, the same goes for Converse, the brand has existed for over 100 years and will certainly continue to grow extremely strong.