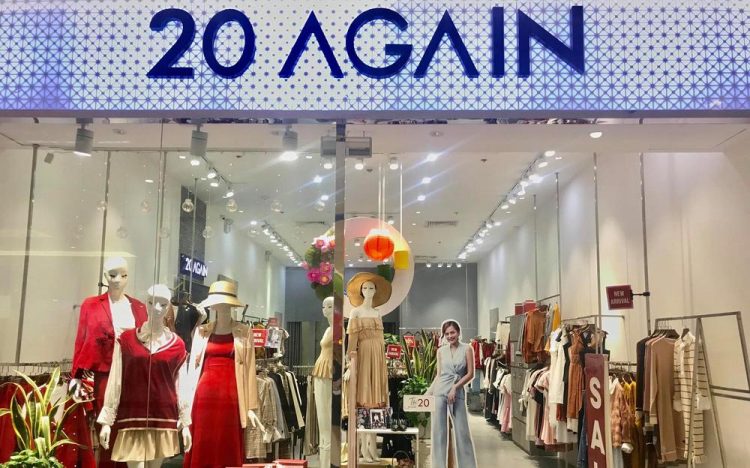 20AGAIN
Second Floor [234] / Women Fashion /

10:00-22:00 (weekdays)
09:00–22:00 (weekends and holidays)

Pets are not allowed
20AGAIN is one of the first fashion brands pioneering in diversifying fashion designs. Whoever you are, what you do, what you like and what is your character, when coming to 20AGAIN brand, you can definitely find your own style. There are three types of products that 20AGAIN is now focusing on: Office Wear, Dress Design and Street Wear.
Office Wear is about clothe designs which are elegant, graceful and suitable for office places.
Dress design is a collection of dresses designed to feature sweetness and attractiveness.
Street Wear includes the type of products which are trendy, glamorous and suitable for street style.
Address: 2nd Floor, AEON MALL Ha Dong, Duong Noi ward, Ha Dong district, Hanoi