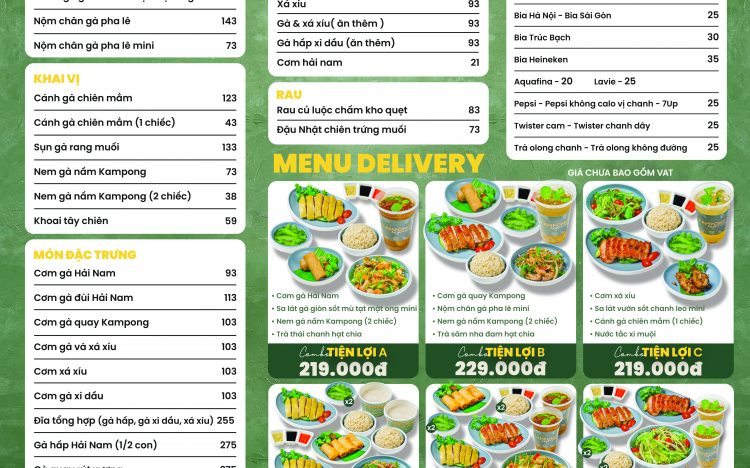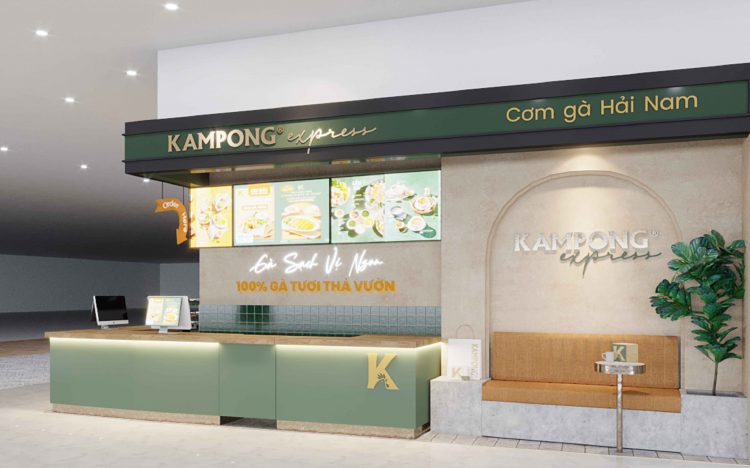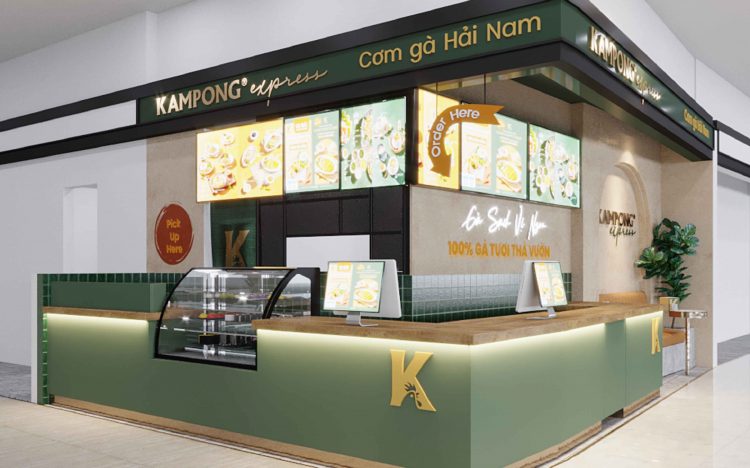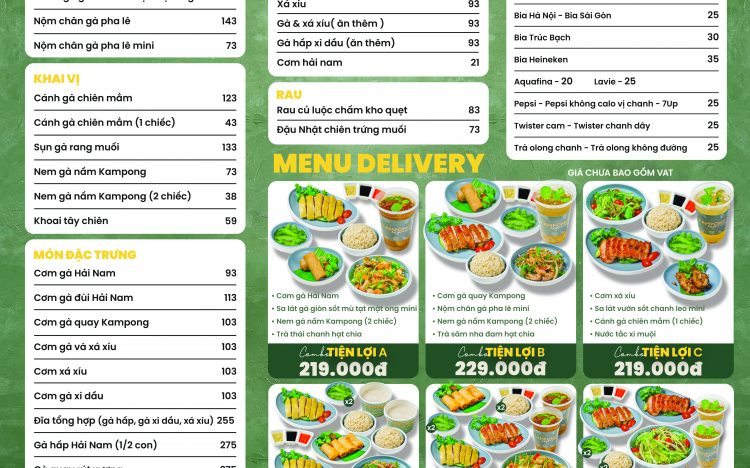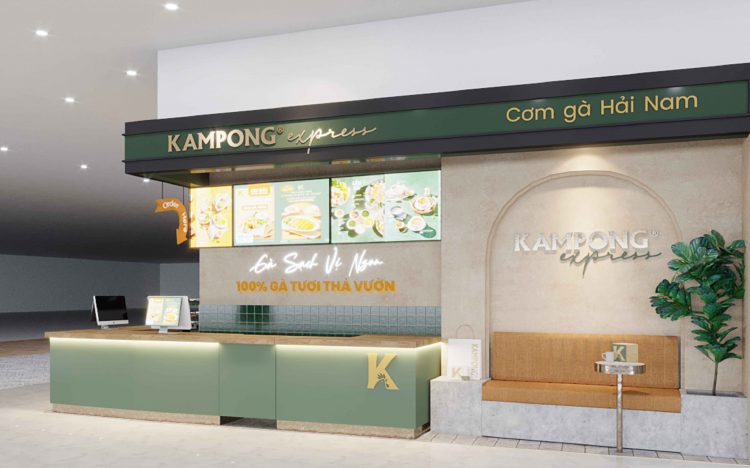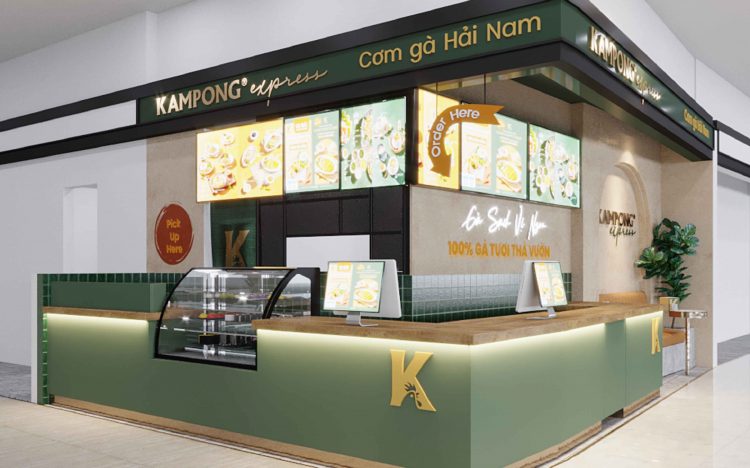 Kampong
Restaurant /

10:00 - 22:00 (weekdays)
09:00–22:00 (weekend and holiday)

Pets are not allowed
Kampong Express – a unique food court model of Kampong Chicken House
 With the desire to improve service quality and meet the criteria of both convenience and flavourful dish, for the first time, Kampong Chicken House officially launched the new brand Kampong Express at AEON Mall Ha Dong, promising to bring the most memorable culinary experiences for modern diners.
Built on the model of food court in a shopping mall, Kampong Express is the perfect piece to complete the ecosystem of the Kampong Chicken House restaurant chain, especially providing the convenience for customers at Aeon Mall Ha Dong. This "small but mighty" kiosk converges special elements: lean menu, quick service, and optimal experience, which will definitely pamper empty stomachs in every date, shopping, entertainment at the mall.
Using the dominant green color in the design, combined with the characteristic warm dusty orange tones, Kampong Express's new house exudes a modern yet close and familiar look. The enlarged menu with detailed servings and eye-catching pictures at the counter makes it easy for diners to explore and choose according to their needs.
Above all, despite enhancing the convenience experience, Kampong Express still ensures to keep the culinary quintessence in each iconic dish, such as Hainanese chicken rice, chasiu pork rice, roasted chicken rice… – with ingredients from 100% fresh garden chicken raised according to VietGAP standards – the "soul" creates a famous finished product with soft sweet meat hidden behind an attractive golden crispy skin.
Besides the traditional a la carte menu, Kampong Express has researched and designed 2 combos with full nutritional value: "Convenient Combo" and "Dating Combo", serving a complete meal with attractive names from appetizers, main dishes, desserts to drinks. These special menu not only save customers' choosing time, but also ensure to bring the fullest taste experience.
See you at Kampong Express – …, 3rd floor, AEON Mall Ha Dong, so that we can discover together the new journey with great enthusiasm of Kampong!