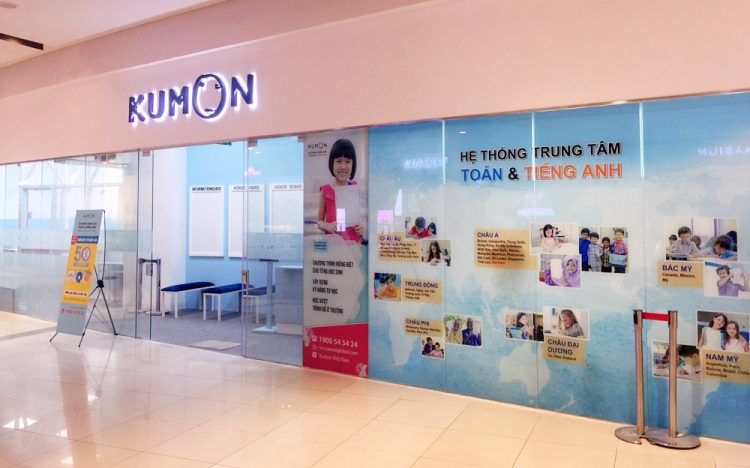 Kumon
Third Floor [320] / Service /

10:00-22:00 (Weekday)
09:00-22:00 (Weekend & Public Holiday)

Pets are not allowed
Kumon – Math & English Centers for children aged 3 – 17.
Kumon is the world's leading after-school enrichment program. Founded in 1954 in Japan, the Kumon Method was born out of a father's love for his son. Today, we are located in 50+ countries and regions, with more than 4 million students enrolled in over 24,700 Kumon Centers.
As we provide individualized instruction method, each of our students has a distinguished study plan in accordance with their ability, strengths and weaknesses. Along the journey, Kumon cultivates the solid knowledge, effective work skills and enthusiastic attitude towards learning for each learner. Students then use those ability and skills to advance independently beyond their school grade level to higher levels and more difficult exercises. Thus Kumon study makes it possible for students to advance to high school level material at an early age. Do you want your child to excel in Math/English, be more confident, have good study habits and the ability to self-direct their learning? Register now!
Kumon Centers in Hanoi:
1. Kumon Ha Dong: AEON MALL Hà Đông, Duong Noi ward, Ha Dong Dist., Ha noi.
2. Kumon Long Bien: 2nd Floor – AEON MALL Long Bien, No. 27 Co Linh Road, Long Bien Ward, Long Bien Dist, Ha noi.
3. Kumon Doi Can: 2nd Floor – 144 Doi Can ward, Ba Dinh Dist, Ha Noi