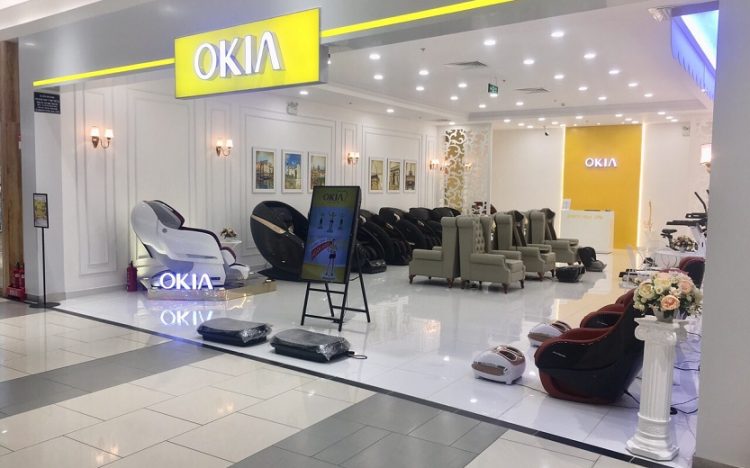 OKIA
Third Floor [304-1] / Shops for Children & Families / Member day.

10:00-22:00 (Weekday)
09:00-22:00 (Weekend & Public Holiday)

Pets are not allowed
OKIA is a leading brand in the field of massage chair.
OKIA has been in Vietnam market since 2001, Each product has unique features combined with high quality for business results for OKIA in Vietnam. With the motto "Enrich your life," OKIA believes and commits to improving and enriching the human life of Vietnam. At present, we have more than 30 showrooms nationwide. Together with important partners such as Mercedes, BMW, Sacco, Toyota. , Lexus, …
OKIA has been actively involved in a variety of marketing activities and orientation to become a strong marketing company. We have had a lot of success in launching this new product, which has made us different from other brands. We believe that the partnership with AEONMALL will add value to both sides in the short-term and long-term development.
MEMBER DAY PROMOTION
Up to 45% off on 5th & 20th of every month