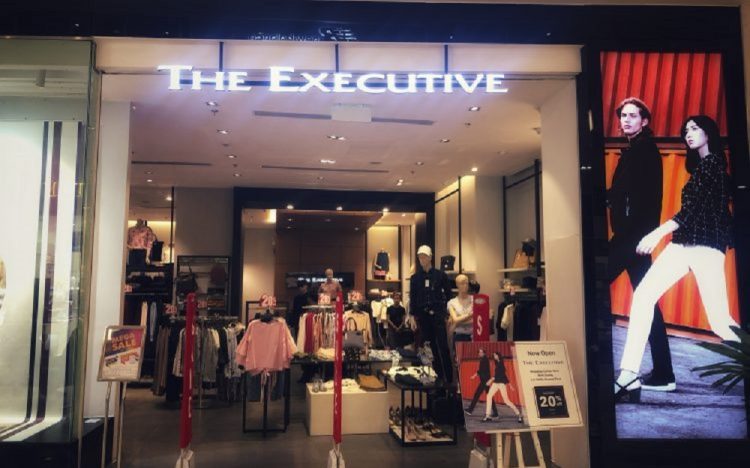 THE EXECUTIVE
First Floor [107-4] / Accessories, Men Fashion, Women Fashion / Member day.

10:00-22:00 (weekdays)
09:00–22:00 (weekends and holidays)

Pets are not allowed
THE EXECUTIVE was founded in 1984, is one of the members of DELAMI Group. To date, it has 60 direct stores and more than 100 stalls at major shopping malls covering Indonesia.
THE EXECUTIVE is a fashion for men and women in office fashion for young people, with a youthful and professional style that brings confidence and impression to young people in interviews as well as at work.
Understand customers' wants and needs. THE EXECUTIVE is constantly improving the quality and modern design in line with the fashion trend of the market.
Help young people in the workplace express their ambition, motivate them to succeed through the youthful, professional attire but no less sophisticated and elegant of THE EXECUTIVE
MEMBER DAY PROMOTION
20% off on all items on 5th & 20th of every month