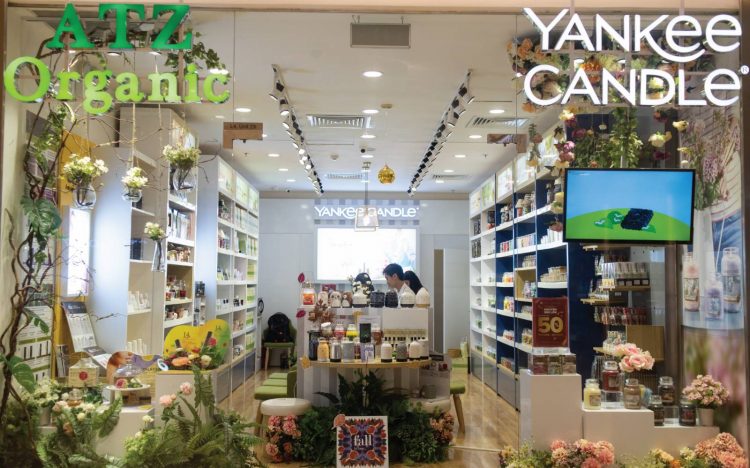 ATZ Life
Third Floor [307-1] / Shops for Children & Families /

10:00-22:00 (weekdays)
09:00–22:00 (weekends and holidays)

Pets are not allowed
ATZ Life was established in 2017. Up to now, there are over 30 stores in Ho Chi Minh City, Hanoi, Da Nang, Can Tho and Hai Phong.
ATZ Life provides these products extract 100% natural, safe for all skin types, suitable for everyone to use. To help improve the quality of life for consumers through products of health care, fostering physical, uplifting or care products, beauty for you beauty radiant shine.
Not only that, ATZ Life also the product line of fragrance, diffuse breath soothing freshness from nature to living space, work space of you and loved ones.
Besides, the company ATZ Life very honored to be become the exclusive distributor of the brand scented candles YANKEE CANDLE from Usa and cosmetic brands organic EKIA came from France.
Come with ATZ Life to experience and owning their own products from natural, safe and effective.
"ATZ Life – Let nature nuture your life"