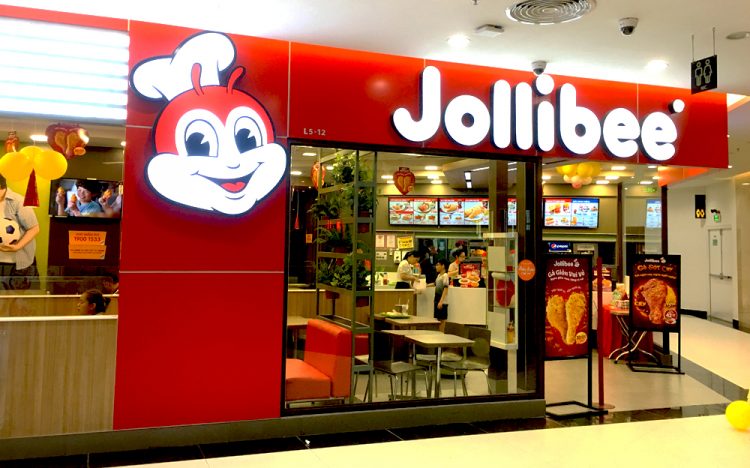 Jollibee
Third Floor [355-1,2, 355-1,2] / Restaurant / Member day.

10:00-22:00 (weekdays)
09:00-22:00 (weekends and holidays)

Pets are not allowed
The first Jollibee store was opened in Vietnam in 2005. Since then, Jollibee has tried its best to bring Vietnamese families with delicious meals at reasonable prices.
Jollibee has more than 100 stores in Vietnam spreading across the country until now. Jollibee not only serves the fastest foods with the quality under strict censorship, but also gives people a warm and luxury space so that everyone can enjoy the foods in the most comfortable way with family and friends. From these platforms, Jollibee Vietnam always cherishes became a fast food brand to bring delicious foods with taste suitably for the Vietnamese along with the goal of creating a culinary destination to make cohesion of Vietnamese families through nice meals. This is also a prerequisite for consolidation and sustainable development of Jollibee in long term.
Visit us on the 3rd floor at AEONMALL Ha Dong!
MEMBER DAY PROMOTION
Special Combos for AEON members on 5th & 20th of every month:
• Combo 1: 1 Fried Chicken + 1 Spaghetti + 1 Pepsi : 50,000 VND (28% off)
• Combo 2: 1 Chilli Chicken + 1 Spaghetti + 1 Pepsi : 50,000 VND (23% off)
• Combo 3: 1 Regular Fries + 1 Pepsi + 1 Vani ice cream : 20,000 VND (42% off)