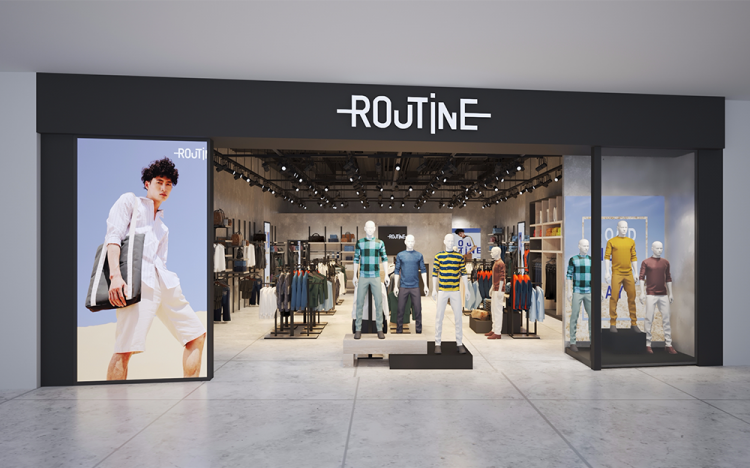 Routine
Second Floor [231] / Men Fashion /

10:00-22:00 (weekdays)
09:00-22:00 (weekends and holidays)

Pets are not allowed
We believe that high quality and modern designs, fashion functioning as a way to create wearers' positive emotions. When you feel excited, happy, it will be great, meaningful with every passing day. Therefore, all products and services from Routine are directed to the common mission of bringing you a "good mood" for a "good day".
Routine comes from the chain of Oz Homeland fashion shops that are loved by Ho Chi Minh and Hanoi young people. Currently, Routine products are available at the Oz Homeland and Routine stores in 20 major cities.
Routine's design team consists of Vietnamese and European experts. In order to create good mood products, Routine uses high quality fabrics from reputable suppliers and applies international fashion trends in every design.
We hope that when you wear Routine's designs, you will feel excited when you start each day and be satisfied when completing a "routine" (a repeating and repetitive journey) and comfortable and confident and enjoy exciting experiences all day.
If you are looking for a modern fashion style that inspires you every day, please visit the store or Routine website to find out more about our products.