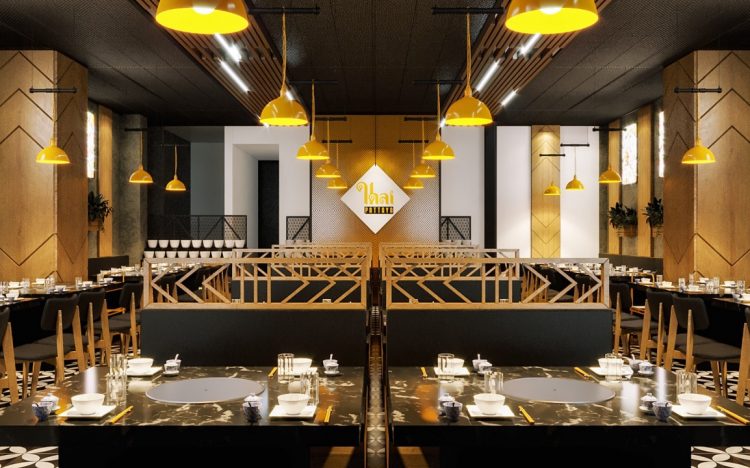 Thai Pattaya
Second Floor [264] / Restaurant / Member day.

10:00-22:00 (weekdays)
09:00–22:00 (weekends and holidays)

Pets are not allowed
Thai Pattaya Restaurant – Thai food, Hotpot & BBQ Street – Thai Hot Pot was established in 2016 at No 6A, Lang Ha Street. After 3 years of operation, we have affirmed quality and become one of the best names in Thai cuisine in Hanoi.
Thai Pattaya Restaurant with 2 types of service is buffet & à la carte suitable for many groups of customers.
Coming to the main Buffet menu is the start of the exciting "THAI LAND FOOD TOUR" including:
– Thai salad (lab Thai, som tum…);
– Street food (Toyum fried chicken wings, minced beef with sauce…);
– BQQ with Thai sauce (Beef, pork, seafood combined with more than 10 types of esoteric sauce)
– Delicious tom yum Thai hotpot!
– Tropical dessert
With 3 prices of 199k / person; 269k / person; 329k / person of customers can choose according to their needs.
Besides Buffet, diners can choose the menu with over 60 dishes from appetizers, Thai street food, typical dishes of Thai, hotpot certainly satisfy Thai devotees
During 3 years of operation, more than 15,000 visitors per year; More than 5000 loyal customers, besides giving 5%discount to the membership each time they have a meal, we spend the Wednesday of the week for the special deal:
– 15% off total bill for all member customers
Let's discovery the "Thai Food Journey" now with Thai Pattaya Restaurant and become a member to enjoy attractive deals!
MEMBER DAY PROMOTION
20% off on total bill on 5th & 20th of every month