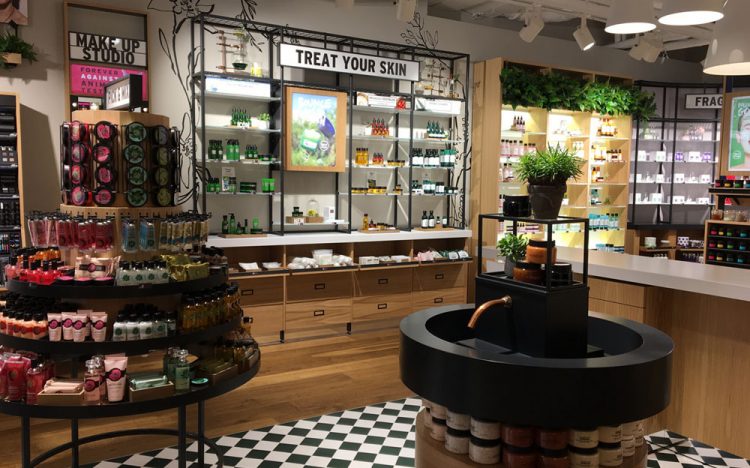 THE BODY SHOP
First Floor [105-1], First floor [105-1] / Cosmetics / Member day.

10:00-22:00 (weekdays)
09:00-22:00 (weekends and holidays)

Pets are not allowed
The Body Shop International plc has over 3,100 stores in over 60 countries worldwide, trading across 25 different languages and 12 time zones. We have a range of over 1,200 products – from our world-famous Body Butters, our much-loved fragrances including the best-selling White Musk®, inspiring accessories and gifts, and fabulous make-up.
We were the first international cosmetics brand to be awarded the Humane Cosmetics Standard for our Against Animal Testing policy. And over 15 years ago The Body Shop created its own fair trade programme called Community Trade. By satisfying our demand for ingredients, gifts and accessories in a fair way we help create sustainable trading relationships with marginalised communities around the world.
We believe business has the power to make the right kind of difference to the world, and the best way to convince others is to lead by example. All our products are made with a love of life, the world we live in, individuality, community spirit and a commitment to trading fairly.
Address: 1st Floor, AEON MALL Ha Dong, Duong Noi ward, Ha Dong district, Hanoi