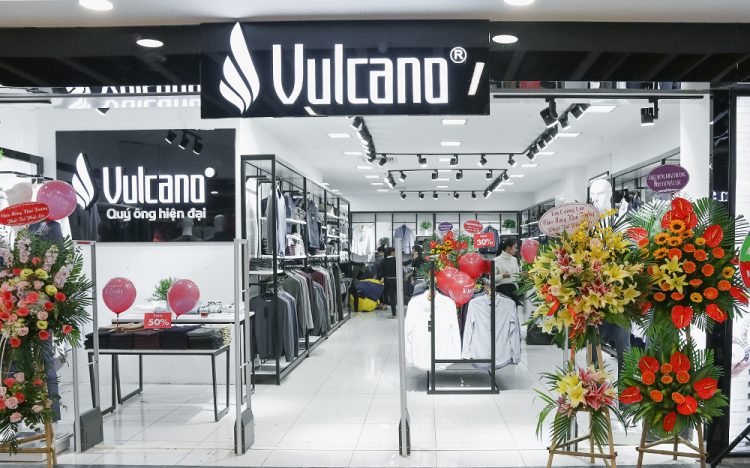 Vulcano
Second Floor [242] / Men Fashion /

10:00-22:00 (weekdays)
09:00–22:00 (weekends and holidays)

Pets are not allowed
Vulcano is really proud of being one of the top-ranked men's formal clothes in Vietnam. Since our establishment 5 years ago, Vulcano has made a big hit in Vietnam's fashion industry and become a favorite brand amongst "modern gentlemen" with a variety of trendy product range meeting all requirements of customers.
Talking about Vulcano is talking about a distint fashion brand with the best quality in every single component material. Vulcano prefers using a wide range of premium natural materials with superior features suitable with Vietnam's climate. Our products always make sure to bring our customers the feelings of coolness, smoothness and elegance. Taking our meticulous care of every product at every stage of production, Vulcano hopes to offer you with the products which are perfect and designed according to international standards but reasonably priced.
Until now, Vulcano has been owned more than 50 showrooms and hundreds of agencies all over Vietnam. Vulcano store in Ha Dong Aeon Mall promises you to have professional and luxurious shopping experiences. With a wide range of products, distinct models and reasonable prices, Vulcano has strengthen our position in the men's fashion market and become the world-class choice that gentlemen cannot miss.
Vulcano – modern gentlemen!