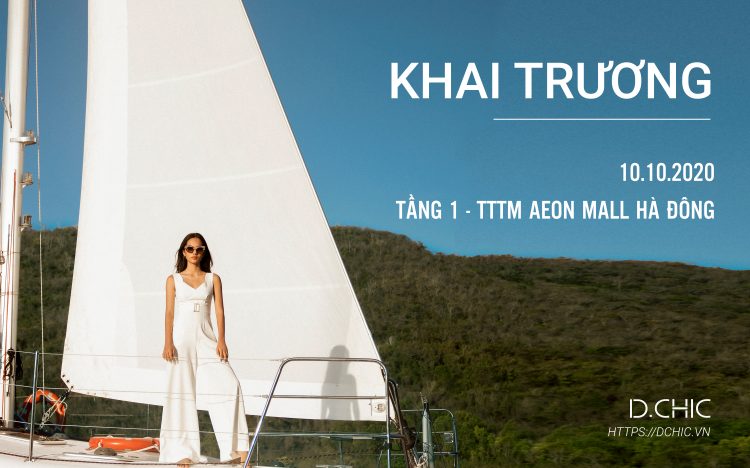 D.CHIC
First Floor [136], First floor [136] / Women Fashion /

10:00-22:00 (weekdays)
09:00–22:00 (weekends & holidays)

Pets are not allowed
D.CHIC does not just make fashion, we create inspiration!
"If it has been worn by somebody with no "Chic" it would never have become a style". This opinion does not work for D.CHIC because each design contains a subtle style and highlights the hidden beauty of a woman. If D.CHIC is the writer of a story, customers will be the endless source of inspiration.
We are a made in Vietnam fashion brand, it's worthy. The consistency of fashion trend and high applicability are the key element in all of our designs.
Our mission is to satisfy the emotions of customers when shopping and beyond. Better today, better tomorrow. Website: https://dchic.vn/
Address: 1st floor, AEON MALL Ha Dong, Duong Noi ward, Ha Dong district, Hanoi.